The SAT/ACT Primer is your key to a confident, informed start to the standardized testing process.
Our one-day crash course puts down the first layer of paint, giving students the fundamental test-taking strategies they need to be successful on the SAT or ACT. Then, our in-depth diagnostics will help make big decisions like which test to focus on and which concepts need a brush up.
Who is the Primer for?
The ideal window for the Primer is first semester sophomore year to first semester junior year, but the Primer works for all high school students. So even if you're an early bird freshman getting ahead of the curve, or a last-minute senior, the Primer is for you.
What do you get?
The certainty of pursuing the right test (SAT or ACT)

Test-taking strategies from Baltimore's leading test-prep experts

A comprehensive diagnostic test that shows conceptual strength and weakness

The MindPrint assessment that charts an ideal learning plan and identifies any need for accommodation.

Opportunity for a full test-prep curriculum with a 1-on-1 Streamline tutor.

Peace-of-mind that your family is in the best possible position.

A follow-up consultation with our Assistant Director.

An hour with each of these test prep experts: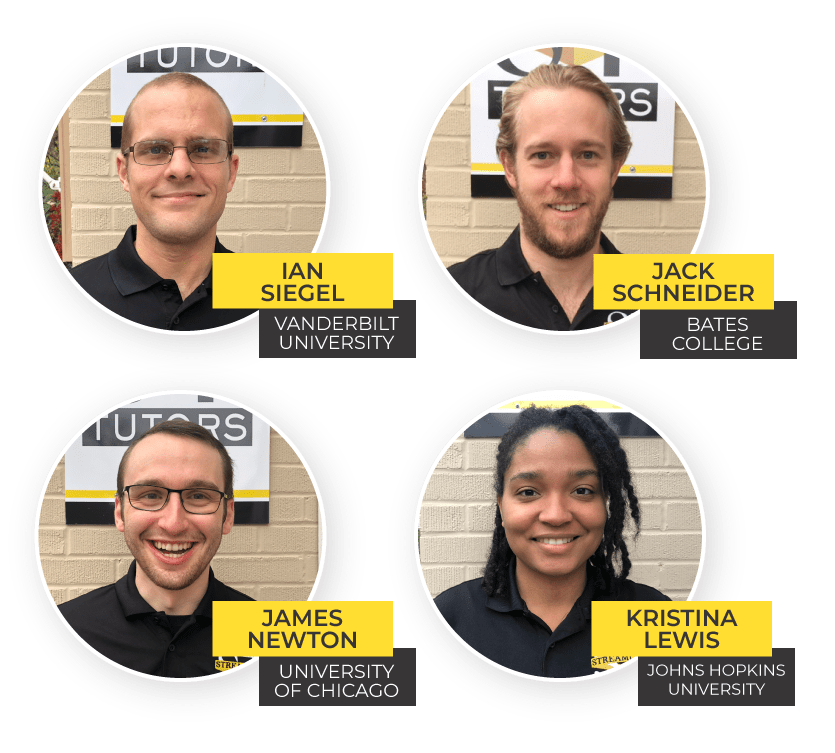 Cost: $190 for early enrollment*
*Students at partner schools (McDonogh, RPCS, Garrison Forrest, Gilman, NDP, and Friends) get discounted rates!
Become a school partner
Our team is partnering with Baltimore City and County schools to offer our Suite of test-prep services, including the Primer. Students from our partner schools get a discount on any Primer we run. Tell your school about us! Because we've got a lot to tell them.
Primer FAQs
My student already has PSAT scores, why should my student enroll in a Primer?

Those PSAT scores will be helpful in our evaluation of your student's conceptual foundation, but that's just one piece of the puzzle. The Primer gives each student our trick of the trades and gives each parents some extremely valuable data on their student.

What happens after a Primer?

A consultation with our Associate Director. Primer students are better equipped and more confident on their test, but cunning strategies are just 1 of 3 components to test-taking. Nearly 80% of primer students ask us for 1-on-1 test prep. They recognize the dramatic benefit of our instruction and want more! The cost of the Primer can be applied to a 1-on-1 curriculum with Streamline.

How do the classes work?

Each tutor will guide students through time-tested strategies for a single section in a single hour, then students rotate until they complete every section. They walk away dazed but definitely not confused.