College Counseling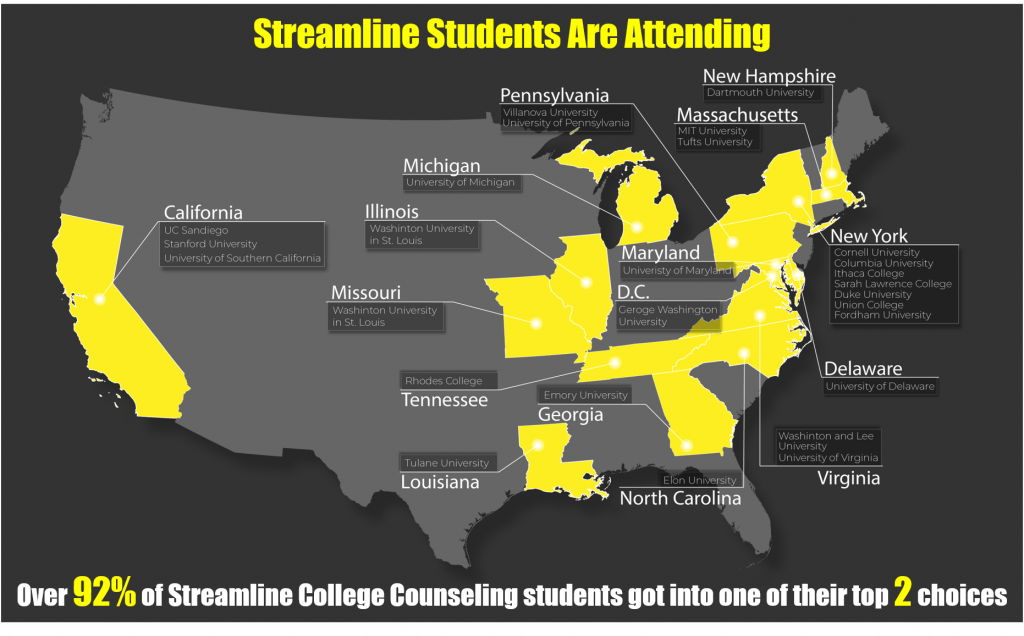 Our Mission
Given the competitive nature of college admissions today, selective colleges and universities are looking beyond GPA and standardized test scores to make holistic admissions decisions for every freshman class. As a result, the quality of the intangible aspects of college applications – application essays, teacher recommendations, interviews, and other supplemental material – can be the difference between an acceptance and rejection letter.
Streamline's college counseling consultants use their extensive experience in helping students gain admission to the most selective colleges and universities across the country to offer a comprehensive service that optimizes all of the intangible aspects of your child's applications.
To these ends, we offer two types of packages: Strategic Positioning Package and Essay Help Package.
Strategic Positioning Package
Prior to summer after junior year, work with Streamline's director, Ian Siegel, to strategize how your student can stand out beyond their GPA, standardized test scores, and list of activities. Take advantage of the following offerings to build a unique narrative that can give your student the extra edge in admissions.
Extracurricular Advising
Outside of academics, extracurricular activities should be the primary long-term focus for students trying to improve their college admissions profile. Most families are aware of the importance of sustained commitment and leadership growth within their students' activities, but just as important is the unique factor. With so many students pursuing the same activities, it's important to pursue and highlight those that stand out.
Whether there's still time to add impressive activities that capitalize on preexisting passions (especially intellectual passions) or it's a matter of finding a unique spin to convey activities in college essays, we make sure your activities work to your advantage in your application.
Essay Brainstorming and Outlining
Study each essay prompt. Come up with a complete draft for the prompt that speaks to you. Then bring that attempt in for review. This process, enshrined by college counselors across the country, does NOT produce the best essays. As any admissions officer will tell you, the most important element of a college essay is that you tell a story that highlights what makes you uniquely you. Tailoring that story to a personal statement prompt should happen afterward. Additionally, whenever you bring a completed draft to a counselor, the counselor never knows what you're NOT including in the essay, which might be the most compelling.
That's why at Streamline the brainstorming process represents the lion share of the essay writing process. By getting down everything that's interesting about an applicant on one document, we're able to find the most compelling way to cast each student through their essays. The brainstorming process culminates with detailed outlines for a personal statement and one supplemental essay (typically an intellectually focused essay that can be repurposed for supplemental prompts that ask about your interest in your intended major).
School Selection
We help families craft a college list that incorporates a level of risk distribution that makes sense for each applicant. More than that, we look deeper at strategizing the early application round and how that can  impact risk and outcomes. This begins with scheduling college visits and collaborating with families about how to get the most out of these visits in order to craft an effective strategy around a student's dreams for college.
Letters of Recommendation
The recommendation letter is one of the least discussed aspects of college application, but, unbeknownst to many, one of the most important. We therefore treat the process of choosing recommenders very seriously and help our students craft reflections about their time in class and interests and passions moving forward so that their recommenders have the best information at their fingertips to write the most compelling, personalized letters.
Essay Help
Even the most talented high school writers face a daunting task when applying to college: they must write a personal statement that helps them stand out among thousands of applicants with similar credentials. Furthermore, students applying to highly selective colleges must write numerous supplemental essays on a variety of topics. Our essay coaches work closely with students on their personal statements and supplemental essays to ensure that each essay contributes to a compelling, unified application. Essay coaches work virtually with students, allowing for increased flexibility regarding scheduling and turn-around time for revisions.
Timeline & Action Plan
Without the proper guidance, the college essay writing process tends to be inefficient and stressful. We capitalize on over a decade of college admissions experience to guide students through our essay writing process to produce compelling and well-written essays in an efficient manner. We start with the personal statement and then create a custom roadmap of which supplemental essays to prioritize, finding ways to repurpose students' primary talking points for multiple prompts when possible. We keep students on a tight schedule to make sure they submit their essays and applications well before the deadline.
Revisions/Feedback
Our essay coaches work closely with students to bring to light aspects of their identity that will be most impactful in the application evaluation process. Through our collaborative brainstorming, outlining, and revision process, we tease out the best ideas and anecdotes and guide students to go deeper to find unique and nuanced insights into their life experiences that will impress admissions officers. In short, we give your family the peace of mind that your child is putting forth his or her best work.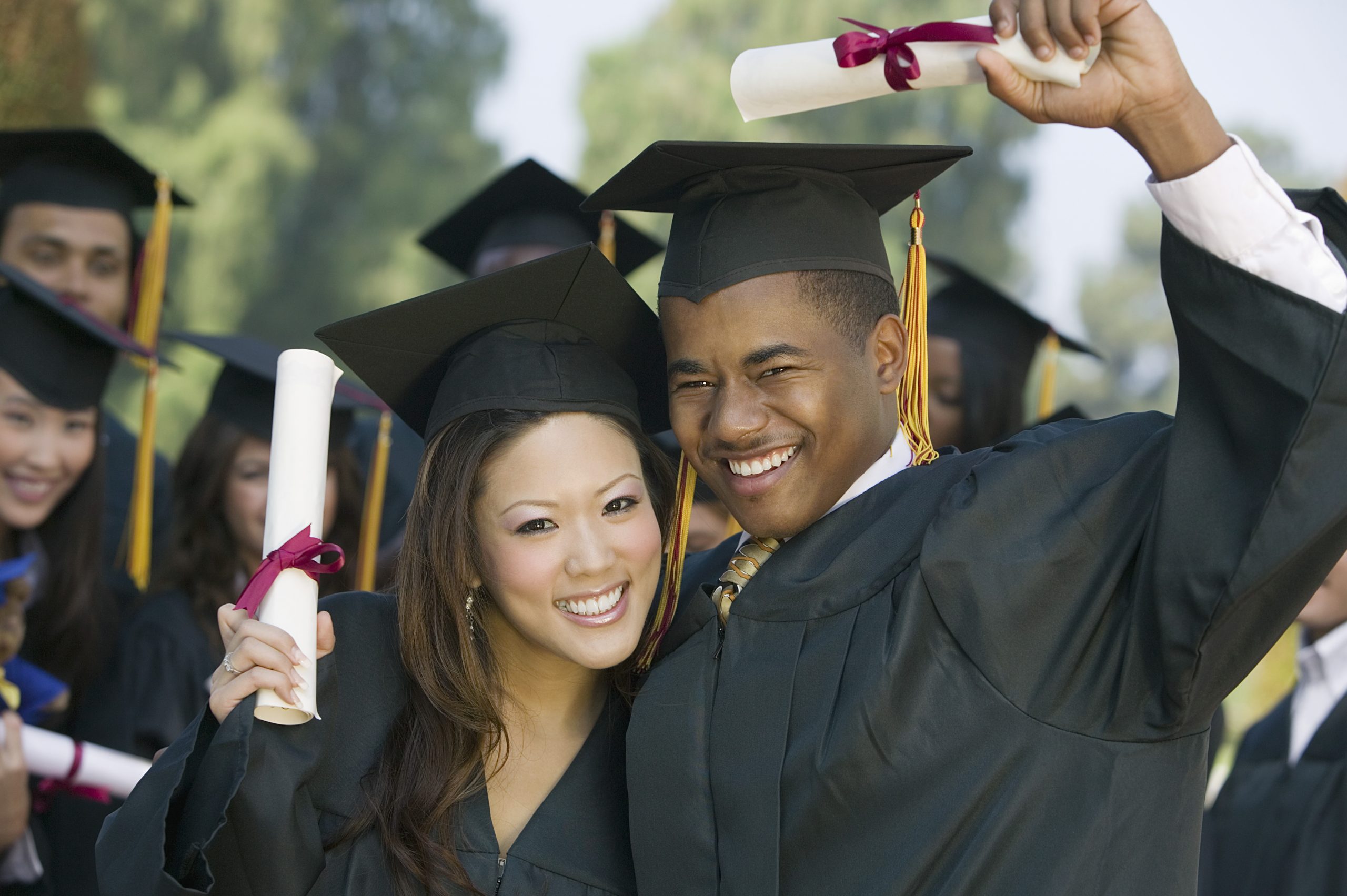 Our Staff
Ian Siegel, Director
Ian uses his decade of college advising experience both as the Head College Counseling Consultant of an educational consulting company in Silicon Valley and as director of Streamline Tutors to give customized, effective advice to put his students in the best position in college admissions. Ian attributes his successes to his intimate knowledge of the admissions landscape and years of experience inspiring students to expand and capitalize on their intellectual interests.
Ian attended Vanderbilt as an undergraduate, where he majored in Creative Writing and Spanish.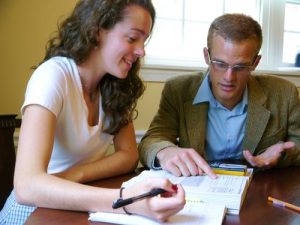 James Newton, Essay Specialist
James is the Curriculum Director for Streamline Tutors, and he tutors from his hometown in Canton, Georgia. He studied physics and English literature at the University of Chicago. While in Chicago, he tutored and provided college prep services at the Gary Comer Youth Center. 2020 will be his third year working with Ian to help students at Streamline realize their visions for their college essays.
Where Our Students Enroll in College (past 3 years)
Bucknell (RD)
Colorado College (EA)
Columbia (RD)
Cornell (ED) x2
Dartmouth (RD)
Davidson (ED)
Duke (RD)
Emory (ED) x2
Elon (EA) x3
Harvard (RD)
Indiana University, Kelley Business School (EA)
Massachusetts Institute of Technology (EA)
Miami (ED) x3
Michigan Engineering (EA) x3
Penn (ED) x3
Rhodes (RD)
Texas Christian University (EA)
Tulane (EA) x2
Tulane (ED) x2
Union College (ED)
University of Southern California (RD)
University of Virginia (EA)
Vanderbilt University (RD)
Wake Forest (RD)
Wash U (ED) x4
Notes:
● 92% of students who have worked with us have gained admission to one of their top-2 college
choices.
● No acceptance listed was a product of athletic recruitment.