Subject Tutoring
What is Subject Tutoring?
Subject tutoring can serve both as an opportunity to address weaknesses in academic performance and as enrichment above and beyond school offerings. In addition to skill-building and concept mastery, we help students find the "why" behind their coursework.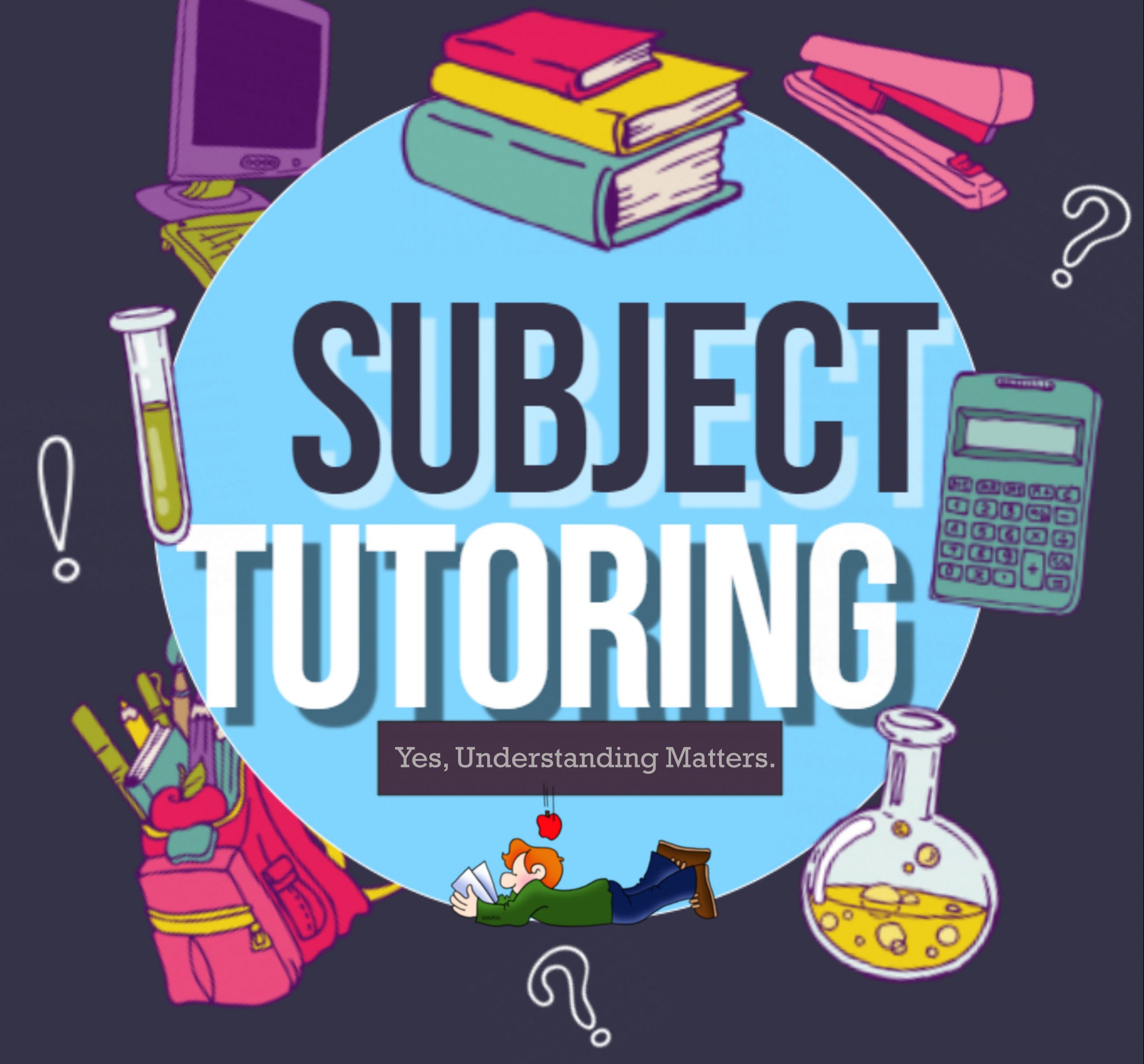 Our Philosophy
Our diverse team of tutors are capable of uniquely tailoring the delivery of content to suit the temperament and learning style of each student.
Sessions are typically an hour to an hour and half once or twice per week (depending on the student's requirements), and take place at one of our two offices or virtually.
Humanities Philosophy
At Streamline Tutors, we believe that clear writing comes with clear thinking. The key to clear thinking might surprise you: it's talking. The longer our ideas stay in our own heads, the more unintelligible we become.
Engaging with another person draws us out of our own perspective, forcing us to clarify, expand, and articulate in order to be understood. This attitude forms the keystone of our one-on-one work with students in the humanities fields.
Math & Science Philosophy
At Streamline Tutors, the objective fields are more than just a collection of formulas, facts and figures: they serve as a cerebral arena where we can push our reasoning capacities to grow in depth and precision. Quantitative reasoning forms the backbone of problem-solving, the key ingredient for success in any academic and professional setting. Our tutors encourage students to become intellectually independent, able to think outside the box and apply concepts creatively and effectively.
Streamline 60 episode 1: Growth Mindset

Preparing for the ACT or SAT? Let Streamline Tutors take you on a tour of our second office and introduce you to some of our staff. Sign up for a 20 session test prep package today and get 2 sessions free!

Posted by Streamline Tutors on Thursday, November 9, 2017
Ready to take a step further? We also offer test-prep for SAT II's for the following subjects:
Math II
Physics
Chemistry
Biology
Literature
U.S. History
World History
Select Languages (ie. French, Spanish, etc.)